✔
Realistic portrait tattoo
✔
Sending idea in a letter
Tattoo shop in Antwerp
Studio Palermo is a private tattoo studio located in the city centre of Antwerp, co - founded by tattoo artist and illustrator Sven Rayen. With over 13 years of experience, he is praised for his highly detailed single needle designs, geometric style and realistic black & grey shading. Studio Palermo is considered one of the best tattoo shops in Europe for their personal approach and custom made designs. Read more about our shop below.
Impeccable skills and details
You will be able to recognize the work of our tattoo artist, situated in Antwerp, by his excellent skills in drawing and the detailed finishing in shading work. Even though his portfolio is varied with the best pieces, every tattoo he has done in our tattoo shop in Antwerp is an original creation. Tattoos are a true medium of expression, no matter the style. Sven specializes in realistic portraits, simplified geometric animals, iconographical creations and other stylized designs of your choosing.
Contact us and release your creativity
Sven is a passionate tattoo artist and only delivers the best creations in our exclusive tattoo shop in Antwerp. Go to our appointment page to find out the steps you have to go through to bring your ideas to life. Together we will create art. Inspiration lies everywhere around you. So look at previous works, go into the city, look around, let impulses influence you and let your imagination run wild.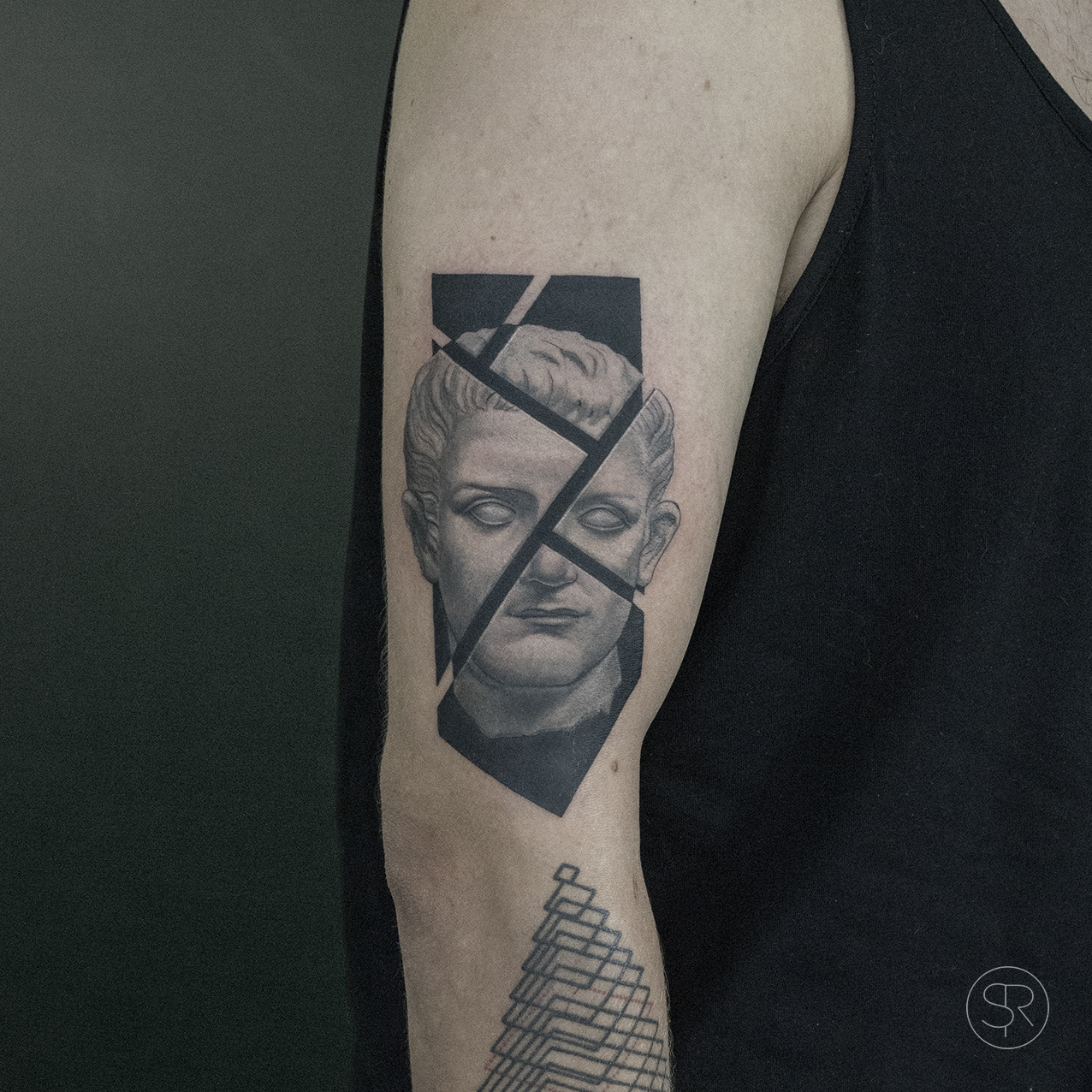 Send us a nice letter at:
Studio Palermo
Lange Nieuwstraat 63
2000 Antwerp
Belgium
Take a moment and prepare a nice letter and post it over. We are really looking forward to receiving your letter, the classic way! We read and respond to every letter. If you don't get a response within a month after posting it, you may then call us during the designated times to make sure everything is in order.